Set Menu Type
To find all the parameters for FusionMenu & SplitMenu on Ximenia template, such as transitions, duration & sublevel position, please navigate to:
Extensions → Template Manager → rt_ximenia
Then go to Menu tab, and set the Menu parameters
Descriptions of each template parameter can be seen when you mouseover the label of each option.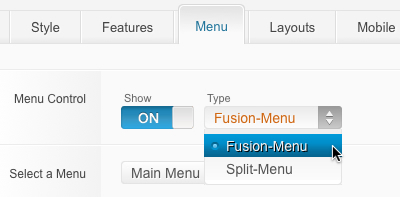 NOTA! Questo sito utilizza i cookie e tecnologie simili.
Se non si modificano le impostazioni del browser, l'utente accetta.
Approvo